You may remember our quest for a
color scheme for the rec room
. It's still going strong (apparently I have no idea how to decorate around large patterned objects, lesson learned) but I think we may have turned a corner. I was recently turned on to a
color palette generator tool
which is absolutely brilliant and helped me realize that the couch is actually a very brown-y purple. And it's starting to pull together for me. I'm thinking more along the lines of the "dull" palette above. Maybe do a chair rail around the room with the lightest of the browns above, the second to darkest below, with plum on the accent wall. With sage green accents and tiny pops of oranges like the ones shown in the "vibrant" scheme.
This feels more "right" than anything we've dreamed up so far. : ) AND it answers the question of what to do for throw pillows on the couch--sage green!
So naturally, I've been poking around Etsy to see what sort of art would work with this scheme.
I love the rich brown tones in this one and the green would tie in with the plan for sage green accents.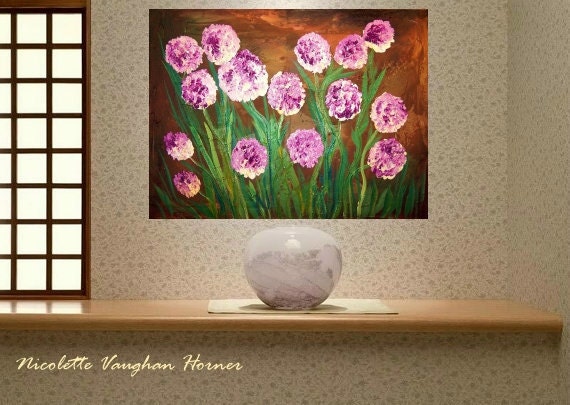 This one plays up the oranges perhaps a bit more than planned but does the purple and browns nicely.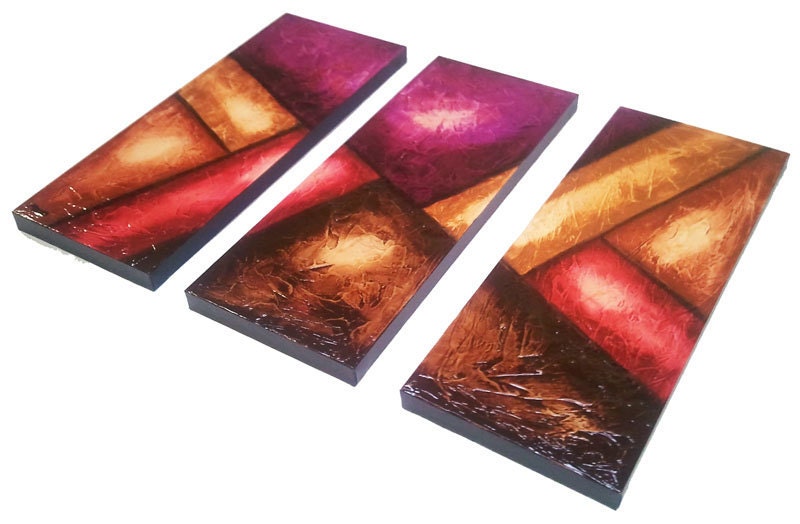 This one is wonderfully laid back and even comes pre-framed.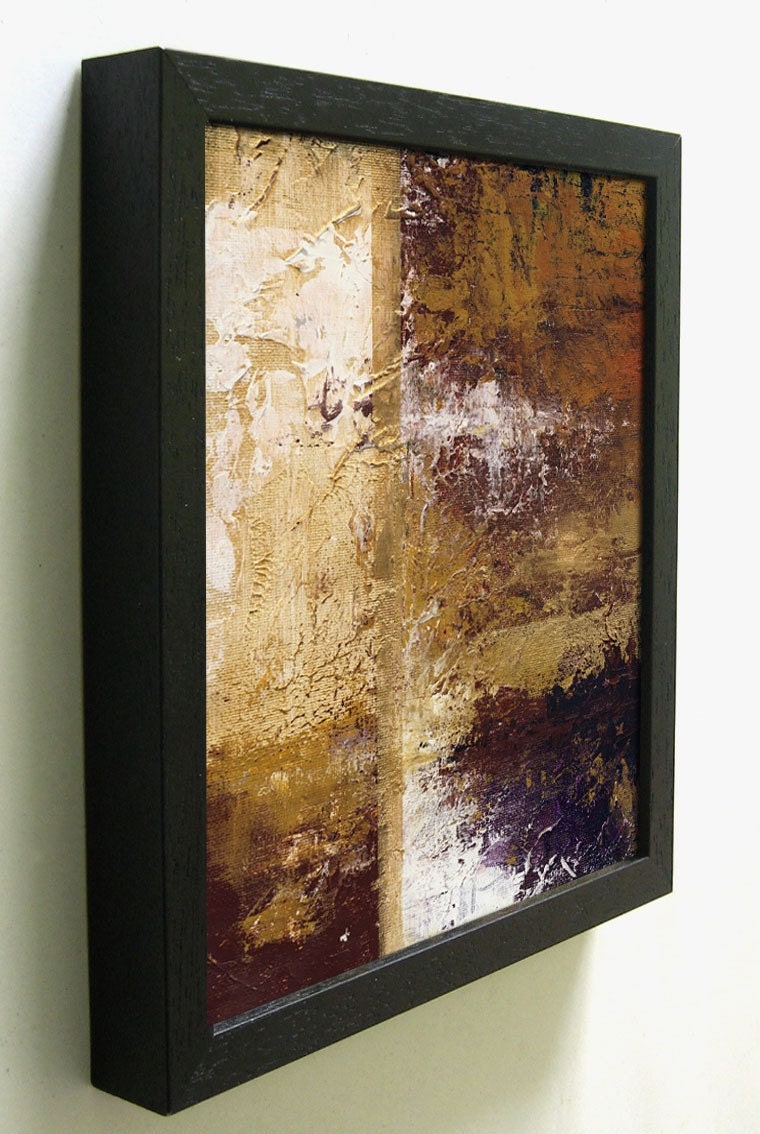 This is a small piece, but has all the right colors.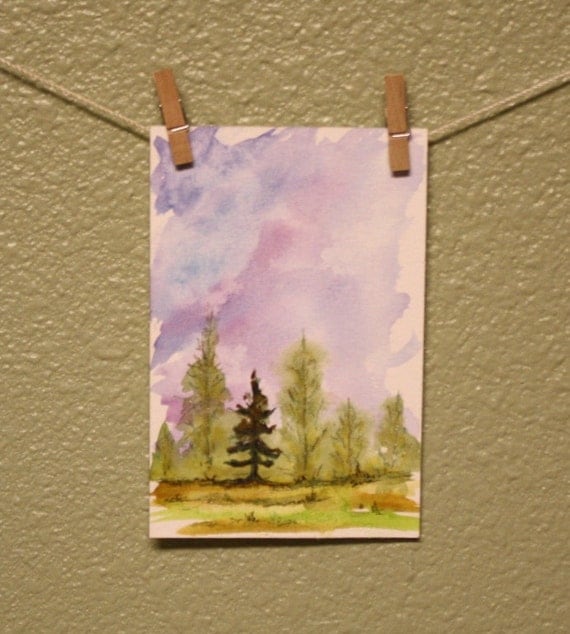 This one is bit pink but I love the composition.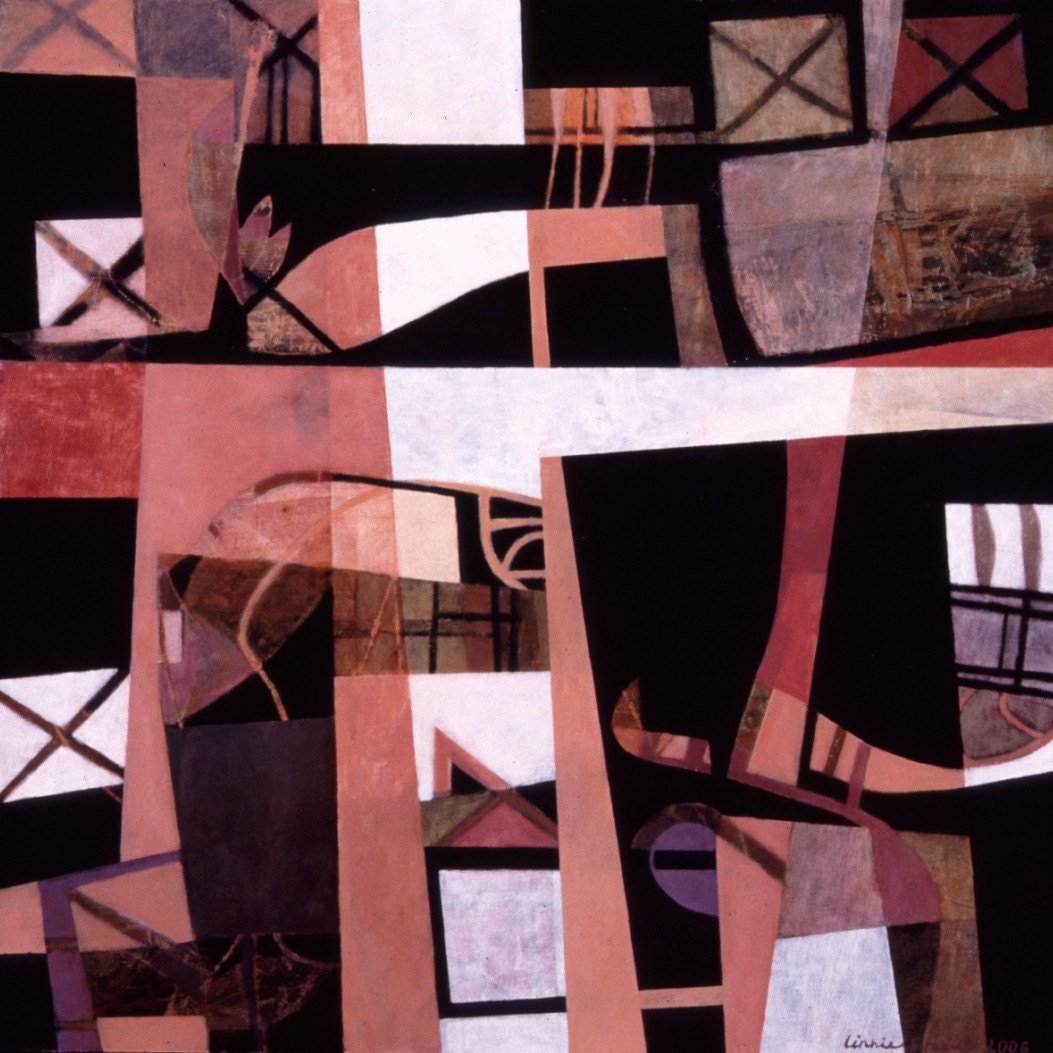 What do you think? Would you pick any of those paintings? Do totally different colors all-together?